Want to match a few of our collections to make your home feel even more picture perfect? Many of the colours are used in different collections to make beautiful matches.
---
The Volta Vase offers your flowers a pleasant stay. Add a touch of luxury to your dinner parties with this sophisticated design. The vase also perfectly serves as a candle holder.
A minimalistic and atypical pot for your favorite plants to grow in. The Mon pots consist of light grey fibre cement, a material suitable for indoor and outdoor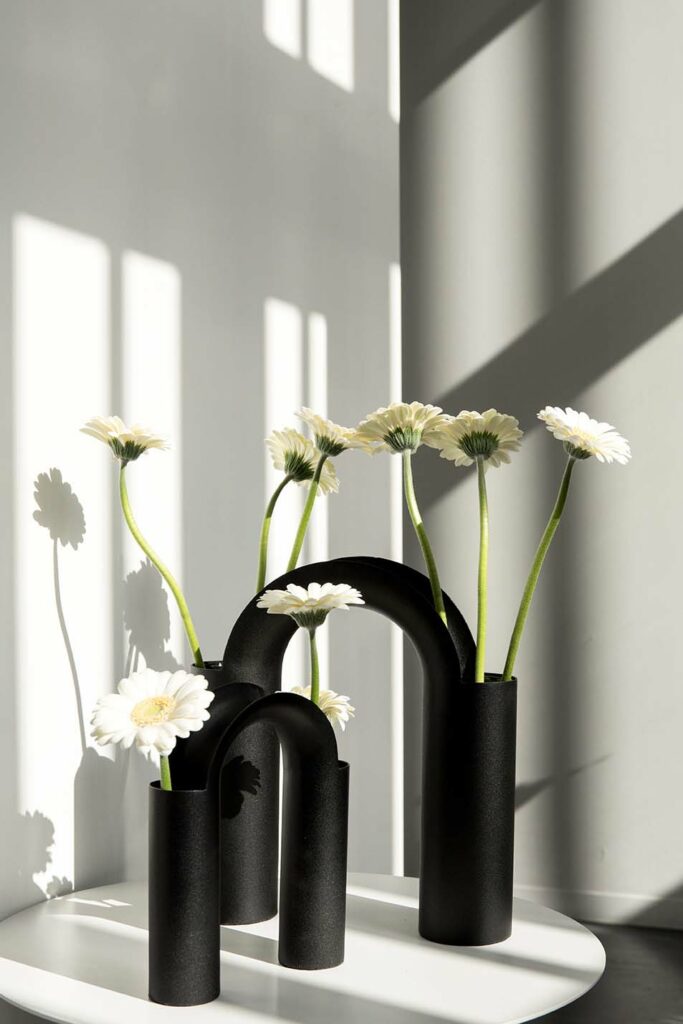 Good things come in pairs … connected. The straightforward shape and bold metal of the Bridge vases will fill your home with happiness.
A new kind of hanging pot. Bringing your plants to a whole new level.
A twist to a normal pot. Something intriguing and certainly a must-have!
#GREENS IN YOUR HOME
Bring the sun into your life and turn your home into an urban jungle. What better way to do this than with unique and unconventional pots to give those greens a chance. You can never have too many pots and plants in your home.
Combining the brightness of a flower with that of a candle. It is a match made in heaven!
---
#made by lovely people
The designs of XLBoom are mostly produced in Asia. All the products are made by hand with the focus on detail and pureness. Therefore, every product is unique, of high quality and sustainable. The production facilities are chosen with attention to good and honest working conditions. The XLBoom owners follow up the processes and working environment closely and regularly. The aim of XLBoom is to have satisfied customers through satisfied employees.